10 WAYS TO MAKE 1000 DOLLARS!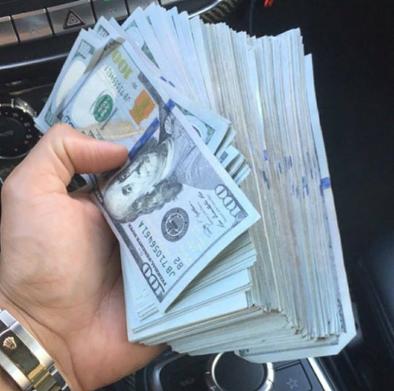 Who doesn't need a little extra spending cash? Fortunately in the digital age there are ample opportunities to make a bit of money online, from just about anywhere.
Weather you want to set up a consistent business, or just find a quick paying gig, the internet has some income generating resources & opportunity for you.
Here's our list of 10 best ways to make 1000 dollars online.
Quick Tips: Learn to work from home & earn money online now.
Sell something on eBay.
Probably the quickest & easiest path to 1000$ outright, eBay gives you immediate access to millions of online shoppers. Used items, Unique Gifts, Collectibles, Car Parts, whatever, someone is searching for it on eBay right now. You could probably clean out 3 garages in your neighborhood & make a grand in the next 2 weeks. Everything sells on eBay & you can post a few items up for free. It's a quick way to flip immediate profit.
Etsy
Do you make anything regularly? Jewelry, Ceramics, Soap? Do you know anybody who does? Etsy ia a similar platform to eBay, but it focuses mostly on handmade crafts. Its the largest Crafting market on the internet & you can upload some items for free. If you have handmade craft items, or tools & materials for making crafts, you can list them for sale on Etsy right away.
Leverage Craigslist,
I dont think I've ever seen a 'Gigs/Creative' page on CL without a post for a Graphic Artist. People need them all the time. What about weird cheap collectibles you can flip on eBay for twice the price? How about 'Leads' for a service you do in the area, or maybe for affiliate marketing links? Knowing how to utilize Craigslist should definitely lead you to 1000$ pretty quick.
FREELANCE, Fiverr. Upwork,
Edit Videos, Photo Shop, 3D Titles, VFX, Content Writing, Copy Writing, There are so many skills that are needed in online business. Providing these skills on a freelance basis is a good way to earn online & these days its pretty easy to do. Services such as Fiverr & Upwork connect Creatives with Business Owners who need projects accomplished. You can list yourself for various job roles on Fiverr for free. Many Freelancers make a full time income from Fiverr alone. If you have a skill or talent to offer online look into freelancing. Check your local market & Craigslist as well.
VA, Virtual Assistant
Theres all sorts of people who need help. Weather they lack the knowledge, time or training, they need an assortment of skills to accomplish their business & marketing goals. These could involve Data entry, Account Management, Social Media Management, Content Writing, or Customer Service. A good Virtual Assistant can be key to the operation & growth of any business. Working as a Virtual Assistant can easily keep you employed full time, & you can do this work from anywhere.
Local Business Optimization
This is a pretty hot service that a lot of people are making good money with. With the advent of Smart phones & more interactive mobile content, people are doing things more spontaneously than ever. They aren't going to google something on the computer at home, they're going to look for something on their phone, now.
Mobil, localized advertisements allow small business owners to reach targeted visitors in their vicinity to offer Coupons or Sales. Strong site SEO based on location & local content can increase a local businesses customer base exponentially.
There's a plethora of active & passive tactics to increase business on a local level, some online & some off line, but many marketers are offering these services as an agency for a monthly fee. They build localized marketing systems & content, & they charge a monthly fee to maintain it. Businesses will happily pay hundreds or thousands per month, if your marketing is driving 2 to 4 times that fee. Most people have a 3-6 month minimal commitment, where they build the advertisement systems. After 2-3 months the business should begin to see results. From that point on the rest is maintenance & upgrades. If you can do this for 10 clients per month you will make a really good income.
Social Media 'Influencers' *ADVERTISE!
This is a service that works really well on a localized regional level too. Small Local businesses & Start Ups love to reach authentic people in their area. You can offer to place Sponsored Content on accounts of Popular Influencers. Simply reach out to these people to discuss sponsorship rates, & pass them on to business owners at a profit. You can offer package deals & design coordinated campaigns across platforms as well.
Social Media & Marketing Management
Here's another thing you can do as a business or as a freelancer. Some business owners dont want to manage their online presence, or dont know how to optimize it. This could be anything from creating email funnels to administrating a Facebook business page. Maybe handling a monthly advertisement budget. Many Freelancers provide these services, & some companies pay a full time salary to remote employees who work from home. In many cases they want full time support, but in actuality don't have a full time work load, so freelancers find they can manage 3 or more full time clients at once. If you have the skill set for this, Brand Management can pay well.
Private Lessons & Courses
High Ticket Private Lessons, Courses, Training & Mentorship is where the top online earners tend to make a big percentages of their wealth. Programs selling for 1,3 & 10,000$ stack up if you can find 100 or 1000 customers per year.
'Low Ticket' Lessons & Courses can be good earners too. If you come up with a simple PDF Guide for 1$ in a large enough market, you can sell them by the thousand pretty quickly.
These can be guides for anything. Hobbies, Cooking, Video Games, Gardening, each niche has thousands of customers eager for quality content & resources. A good Guide or Learning Course can sell for years.
Stock Media Sales
This probably wont be a super quick earner, but given enough time Stock Media can make you some serious money. Photos, Video, Graphic Art, 3D Models & Music. Media makers & content producers need resources to tell their stories & ideas. If you can offer good assets for this, you can get paid. Simple Stock photos can sell anywhere from 1$ to $250 or more. Same with Video Clips, Music & other Media. If you are a creative, even one who is experimenting to learn their craft, you should sell that media material on Stock Media Sites. People who focus on marketing Stock Media can earn thousands of dollars per month.
Print on Demand
There are a variety of 'Print On Demand' services available that allow you to create custom products & clothing with your own unique designs or branding. These are things like tee shirts, hooded sweaters, coffee cups, phone cases & an assortment of other products. Many 'Print on Demand' services offer a free Store Front, & Free Design platform, so you can create an online shop, create custom inventory & begin selling immediately.
Theses services also interface with most websites & commerce platforms so you can sell your designs to new markets. There are many people who have earned millions exclusively with 'Print on Demand' products.
Write a Book (or have one written)
Many high earning authors these days make a bundle with nonfiction, guidance type materials. An Exercise program, a Diet, How to Optimize your work day. Instructional manuals, Motivations, Work books, Niche informative materials.
There's written materials for every interest, & a hungry audience for quality product. Authors who can offer guidance and experience in these interest can sell thousands of copies regularly. A shrewd author that recognizes a market with strong potential may even outsource the research or writing of a book, only editing the final work.
Promote a singular offer *MLM
There are certain products that have an entire marketing infrastructure within them. It's all done & its a 'Turn Key' business or product offer that pays more over the long run. Your whole job is to drive traffic to their funnel or list.
These could be simple affiliate products or courses that keep you paid through upsells & membership, or they could be a type of Multi Level Marketing system with various levels & down lines.
The similarities are that they have all the sales & systems created. You don't need to have a website or blog, you only need to promote their direct link. You can do that however you want. Some of these offers pay out really well & some continue to pay you a percentage of monthly subscription fees over time.
Crowd Funding.
Sure, why not? One guy made about 50 thousand dollars to learn to cook potato salad. Really, he did.
Who knows what people might pay you to do. If you have a good goal & do your research well, you could raise thousands of dollars fairly quickly. Occasionally an idea is so popular the campaign raises many times the original goal. Crowd Funding might be worth a shot.
Affiliate Marketing
Affiliate Marketing wouldn't be my first suggestion to raise a quick $1000, but its absolutely a great bet for an online business that could earn you thousands of dollars per month consistently. There's all sorts of affiliate marketing, Email marketing, Videos, Blogging, Websites, Free List & Guides. If you learn to be successful with any of these methods there are thousands of products you can offer through affiliate links. There are products for every niche that exist.
Shopify
Creating a store on Shopify is pretty easy, & drop shipping allows you to sell anything you want. If you have a niche or market with a lot of traffic, creating a Shopify store is well worth the effort. Savvy marketers are building & scaling Shopify stores for every niche. There are many new Shopify millionaires who have built their entire business off of only a few successful products.
Most of the plans above can get you up to 1000$ pretty quickly, & many of them can become a consistent side hustle, or even a full time business.
With the right knowledge & commitment, the opportunities in online earning are infinite.
**This site is supported by Ad Placement, Native Advertisement & Affiliate Advertisement links. We may earn commissions on products and services mentioned, shown, and linked to in our content.
PARTNUM MEDIA & PARTNUM.com is soo #META for- Art, Culture, Film, Film Making, Trends, Photography, People, Design, Travel, Social Media, News, News Today, Film Maker, Artist, Celebrity, Viral, Viral Video, Trending, Photo, Photographer, Destination, Fashion, Lifestyle, Food, Entertainment, Beauty, Music, Health, Tech, & more!