Unseen TV Pilots, Unaired Pilot, Television Pilot, Episode 1, Pilot Season, First Episode, Ordered to Pilot, Television Show, New Show, Season Premier, Watch Unseen TV Pilots available online.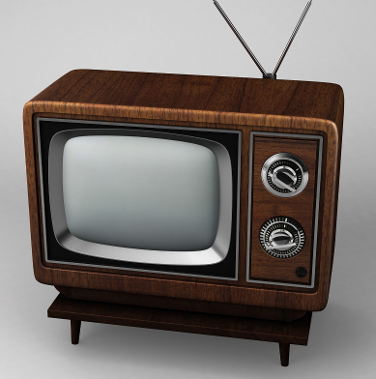 Unaired Pilot Television Episodes
Pilot Season is tough. A lot of new show ideas compete to get a pilot up on the network, but there's only so much time avilable, & inevitably, some don't get a full series ordered to air.
Here's a list of some unaired pilot episodes that didn't make the cut. Luckily most of them are available to watch online.
Fargo (2003)
The most recent Fargo TV series has been amazing, but back in 1997 when the Film was popular, a TV Pilot was shot for a series, that continued to follow the main protagonist Marge, this time played by Edie Falco.
In the original pilot Marge is still pregnant, continuing the timeline of the original film. In the show she investigates the murder of a local pharmacist.
Edie Falco does a pretty good job as Marge but networks didn't have any interest in the show. It was shelved for years & finally aired on television in 2003 as a singular installment.
Fargo made it to the television screen again in 2014 with a popular 3 season run.
Heat Vision and Jack (1999)
Heat Vision and Jack was one of the first failed pilots that leaked and gained a following. Starring Jack Black as an astronaut and Owen Wilson as the voice of his talking motorcycle, Heat Vision, was written by Dan Harmon and directed by Ben Stiller.
It was created in 1999 but never made it to series. Occasionally there have been rumors of a Feature Film, but it hasn't happened yet.
The Amazing Screw-On Head (2006)

The Amazing Screw-On Head is a pilot made for SyFy in 2006. Based on the comic Mignola, in 2002, it's a unique piece of storytelling. Screw-On Head is a robot secret agent with a stash of different bodies. Each with special modifications and abilities. He works for the President, Abraham Lincoln, and protects the world from supernatural threats.
Clerks (1995)
The Clerks pilot is a fairly poor & misguided adaptation of the original film. From the recasting of the films lead characters Dante and Randal, to the formulaic structuring of the show as a typical sit com, it's another Pilot from Film concept that got a pass. Kevin Smith eventually did make a cartoon version, Clerks, The Animated Series that ran for 2 seasons, but the live version never even aired on TV.
Lookwell (1991)
Lookwell is about a past-his-prime actor famous for playing action heroes on TV, who begins to believe he's capable of actual crime-solving. It was written for Adam West, by Conan O'Brien in 1991. With Lorne Michaels as executive producer, and Adam West parodying himself, the pilot is something that might be popular today, but could get no traction at the time.
Mockingbird Lane (2012)
Directed by Bryan Singer & created by Bryan Fuller, the Showrunner responsible for hits like Pushing Daisies, Hannibal, and American Gods, Mockingbird lane is a pretty impressive pilot.
The show is a modernized take on TV classic The Munsters, featuring Portia de Rossi & Eddie Izzard. The pilot aired as a Halloween special seen by 5.4 million viewers. Although ratings were great, NBC didn't order the show to series.
Buffy the Vampire Slayer (1996)
Joss Whedon's hit Buffy the Vampire Slayer went through a few adjustments on its way to series. The result is one of the most well-loved television shows of all time. But amidst the legacy of Buffy, it's interesting to look at where it began:
The original pilot was only 25 minutes, but later reworked into an hour long show. The primary cast is almost entirely the same, except for Alyson Hannigan's Willow. Willow was originally played by actress Riff Regan, but Hannigan was brought in for reshoots. Stephen Toblowsky of Memento and Californication is also in the original pilot playing the school principal. He was later replaced by Ken Lerner.
The redevelopment of the show made it a sensation, but you can see it here in its original form.
Global Frequency (2005)
Reportedly snuffed because it was leaked, Global Frequency is based on a comic series by Warren Ellis. Global Frequency was developed in 2005 by reality television visionary Mark Burnett from Survivor & The Voice.
The show centers on a rogue inter-government agency tasked with protecting the world from various threats. The pilot is based on the first issue of the comic series. Warner Bros. eventually passed on it when the show was leaked.
30 Rock (2006)
Popular on NBC, 30 Rock revolved around the relationship between Liz Lemon (Tina Fey) and Jenna Maroney (Jane Krakowski). However, in the show's unaired pilot, Krakowski is missing. In place of Krakowski's character is Jenna DeCarlo, played by Rachel Dratch.
Justice League of America (1997)
Airing internationally as an 80-minute movie, this pilot was never released in America. The show is genuinely horrible. Based on the Justice League International comic series, this shows superhero team consists of Martian Manhunter, Green Lantern, Flash, Fire, The Atom, and Ice. The show leaves Superman & Wonder Woman out completely.
Aside from the ridiculous costuming, there not much redeeming value here.
Aquaman (2006)
In 2006 CW network execs were enjoying the success of Smallville & set their sights set on Aquaman, which filmed a pilot under the working title Mercy Reef. Concerns about the Production Budget & the heavy use of CGI kept this show from going to series.
Threes Company (1977)
Three's Company actually had three different pilot episodes. John Ritter was in the first episode, but he went by the name of David Bell rather than Jack Tripper. Instead of Janet and Chrissy, he lived with Jenny and Samantha.
After the first pilot, the studio recast around Ritter and shot a second pilot. That episode was better & Ritter was paired with Joyce DeWitt, but the producers wanted someone else for the character of Chrissy. Suzanne Somers was chose for the third pilot & the show went on to air for eight seasons.


Are you a Digital Creator? Check out these tools & resources!
Video Marketing Tools
Marketing Edit & Video Tools
PressPlay2 Customise your Video Streamer
Explaindio Explainer Video
Storymate FB & Instagram 'Story' Video creation & posting
VoiceStak Capture Voice & Video Messages on Your Website from Visitors & Customers.
Assets Photo / Graphic
Envato is a great assets for many things. They offer Assets, Hosting, Education, Web Development & more.
Media Bakery is photographer-owned and operated since 2001, supplying more than 10 million assets to some of the world's top creatives. Media Bakery's collection of royalty-free and rights-managed content is highly curated ensuring only the best imagery for clients.
Royalty-Free Stock Photos, Vector Images and Videos.
Graphic Kickstart carries Photos, Images & Themes for web building.
Social Media Management
Admin, Coordination, Scheduling & Posting Apps
Octosuite allows you to replace the need for a social media manager by having ALL of your fan pages & groups posting the most viral trending content daily for you instantly, sending your organic reach' through the roof, keeping your posts viral while automated.
Single Solution to Post from 1 dashboard.
Storymate Luxury edition Storymate – Worlds First 'Story' Tool to create, post & send huge traffic to your sites through Instagram & Facebook Stories. 1- Pick A Template 2 – select or upload content 3- 1 click Render -4- post direct to fb or instagram stories.
PRWeb is a leading online news and press release distribution service used by 40,000+ organizations.
SocialMonkee is an instant link building solution that allows users to easily build 25 unique backlinks to their webpages every day, which in turn dramatically increases search engine indexing, rankings, and traffic, as well as increases online exposure and traffic.
Membership Gold Rush is a step-by-step system that delivers month after month income - completely on autopilot - without any experience needed
EZ Share Generator is a brand-new form of software that quickly and easily gets users unlimited amounts of targeted traffic from Facebook, Google, and Twitter without being a computer genius or programmer.
Online Education
MasterClass
Hans Zimmer Teaches Film Scoring.
CreativeLive, LIVE CLASSES

Business of Commercial Photography: The Survival Guide with John Keatley
Introduction To Flash For Children & Family Images
Introduction To Flash For Dramatic Images
Portrait Photography Classes at CreativeLive
Unique Outdoor Photography Techniques
Intro to VR & 360 Live-Action Photography and Video
Fine Art Compositing Class at CreativeLive
Photoshop 101 Classes at CreativeLive
**This site is supported by Ad Placement, Native Advertisement & Affiliate Advertisement links. We earn commissions on products and services mentioned, shown, and linked to in our content. This does not affect the price of your purchase in any way.
PARTNUM MEDIA & PARTNUM.com is soo #META for- Art, Culture, Film, Film Making, Trends, Photography, People, Design, Travel, Social Media, News, News Today, Film Maker, Artist, Celebrity, Viral, Viral Video, Trending, Photo, Photographer, Destination, Fashion, Lifestyle, Food, Entertainment, Beauty, Music, Health, Tech, & more!